Demand the Evidence
Can Genesis be trusted when it says God created the world in 6 days?
What does belief in evolution say about the character of God?
Is the earth really millions or billions of years old?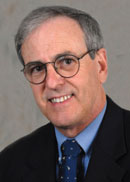 To find out, register today for ICR's November 13-14 Demand the Evidence Conference in Dallas, Texas, featuring speakers such as ICR President Dr. John Morris, who will present "It's a Young World After All: Biblical and Scientific Evidence for Recent Creation."
Evolutionists tell us that the earth is billions of years old, but what does our planet really tell us about itself? Join Dr. John Morris, for this enlightening presentation that shows how science testifies against long ages and uniformitarian processes, and instead confirms the events recorded in the Bible.
Student discounts are available online. Teachers who register ten or more students come free.
For more information, click here. To register, call 800.337.0375.
Recent News
ICR's monthly Acts & Facts magazine offers fascinating articles and current information on creation, evolution, and more. Our Days of Praise devotionals provide daily Bible studies to strengthen the Christian witness. Stay on top of the latest scientific discoveries and how they affect our understanding of the Bible with ICR's free publications.
Discover more about the Institute for Creation Research and its mission. More...
Looking for information on ICR Events, Education, Radio, or Museum? ICR's online resources also include hundreds of technical articles that demonstrate the truth of recent creation. More...